video
projects
about us
coming up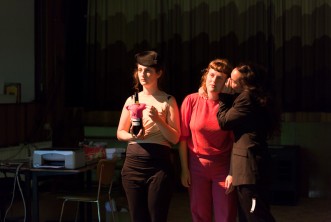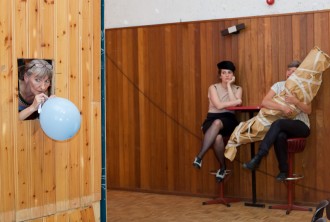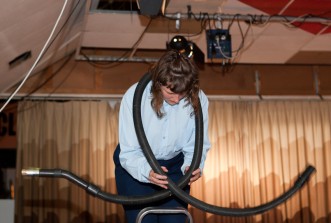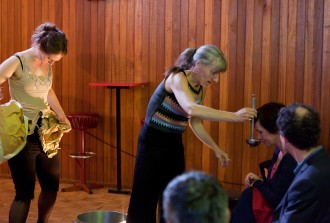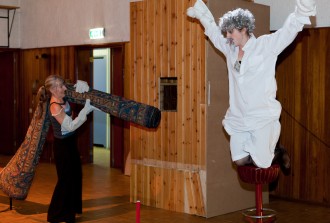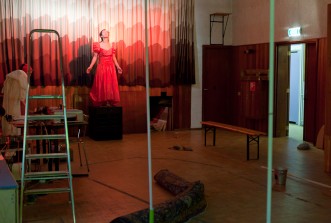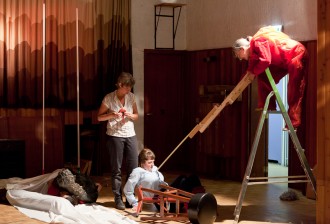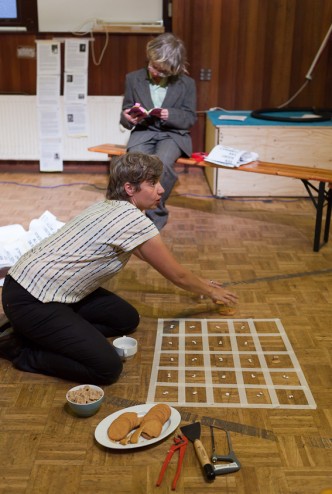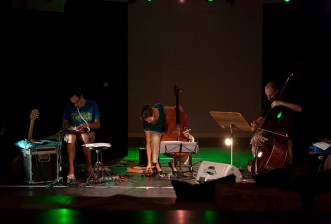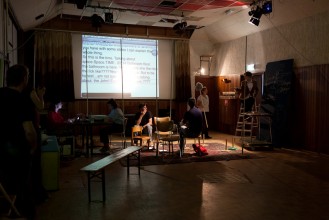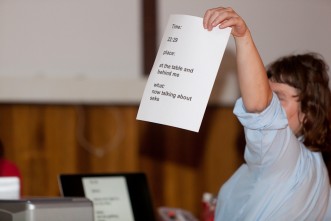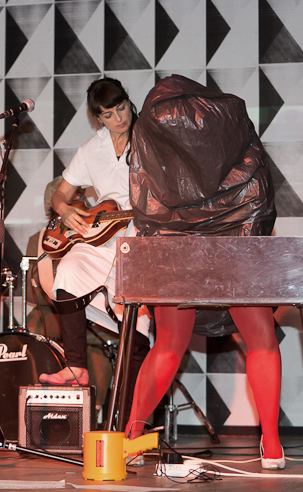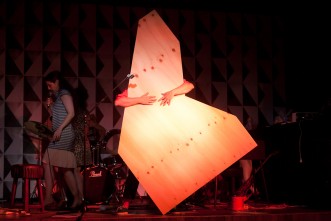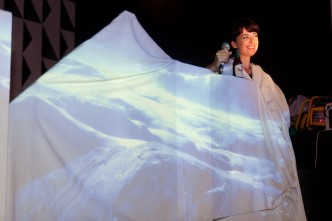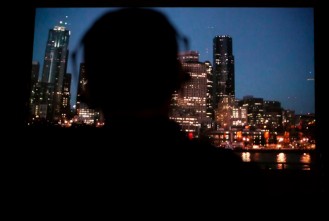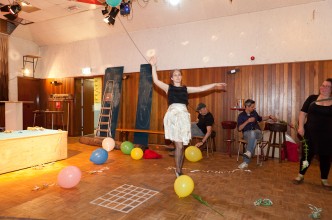 'WE'VE GOT GUESTS' - the FINAL EVENT!
Saturday 7 July 2012 from 20.00 till 01.00 at the Tolhuisstraat 107 (old DE PLAYER) Katendrecht, Rotterdam
photography by www.erniebuts.nl
.
An event together with our invited guests who join us in this 5 hours of action:

PROGRAM:
20.00 - 01.00 (grote zaal) : TRICKSTER - final performance 'We've Got Guests'
20.00 - 01.00 (gymzaal) : HAMER, ACUNA & ALMEIDA - cello, guitar and double bass, written and improvised music in all different styles
20.00 - 01.00 (hal) : NEIL YOUNG, CLOACA - Qwiktime N' Swiffkutz video series (2007 - present)
20.00 - 01.00 (keuken) : d'BUSTER - catering

Florien Hamer is founder of SOIL, www.soil-ensemble.com, a group of musicians who create music-theatre in collaboration with other theatre makers. SOIL worked with i.e. tg. Bloody Mary, the Hans Hof Ensemble and ZTHollandia.

Gonçalo Almeida works in a variety of projects that go from modern jazz, freejazz, jazzcore to free improvisation music. He has also been collaborating with multi disciplines such as video artists, modern dancers and some other media artists.

Lucas Acuña (Córdoba, Argentina) studied in a local Jazz school, performing in the local stages till 2000 wen he moved to Italy looking for new experiences. In 2002 he moved to Holland were he finished his studies at CODARTS Rotterdam. His current main projects as leader and co-leader are: ATOS Trio in were he explores a lyrical and a free way of composing into a jazz trio format and NOISYRISTICS were the free improvisation is the main guide line in the performances.

Neil Young, Cloaca (USA, 1976) plays percussion & electronics solo as Bromp Treb and has been a member of Fat Worm of Error since 2002. He has been making films since the 90's & rarely screens his work. He sometimes programs performance & screening events. He also works at a library. Other than that, he doesn't get out much.
Qwiktime N' Swiffkutz video series (2007 - present)
Incidental moments with the american noise band Fat Worm of Error. Collected & collaged since 2007 by a member of the group. This is not meant as any statement by the band, but as an ongoing diary/portrait.



contact
'De avond begon wat onwennig en wat geforceerd maar wat wil je als je aan het begin staat van een vijf uur durende improvisatie? Zonder al te veel verwachting kwam ik de zaal in en werd langzaam maar zeker in een geheel eigen universum meegenomen. Een universum waar elke performer een unieke plek kreeg en waarin surrealistische scenes met obscure objecten organisch afgewisseld werden met droge verkleedpartijen, interacties met het publiek, quasi intellectuele filosofische verhandelingen, nihilistische popsongs en aanstekelijke muziek. Een avond die als een filmische ervaring aanvoelde en die door de schijnbare toevalligheden fris en vol verrassingen bleef. Een performance die niet alleen op de lachspieren werkte maar meer nog betoverde'. – Tjy Liu, acteur


"De avond begon wat onwennig en wat geforceerd maar wat wil je als je aan het begin staat van een vijf uur durende improvisatie? Zonder al te veel verwachting kwam ik de zaal in en werd langzaam maar zeker in een geheel eigen universum meegenomen. Een universum waar elke performer een unieke plek kreeg en waarin surrealistische scenes met obscure objecten organisch afgewisseld werden met droge verkleedpartijen, interacties met het publiek, quasi intellectuele filosofische verhandelingen, nihilistische popsongs en aanstekelijke muziek. Een avond die als een filmische ervaring aanvoelde en die door de schijnbare toevalligheden fris en vol verrassingen bleef. Een performance die niet alleen op de lachspieren werkte maar meer nog betoverde". – Tjy Liu


subscribe