video
projects
about us
coming up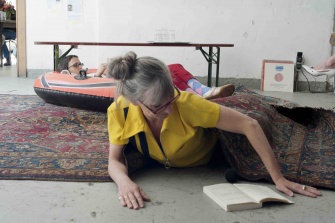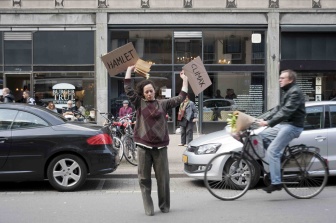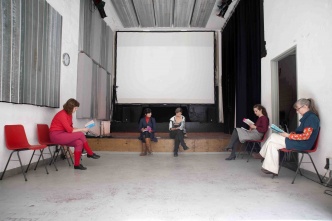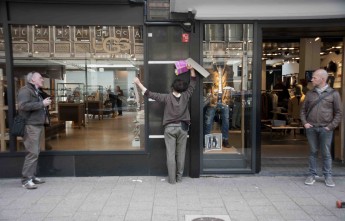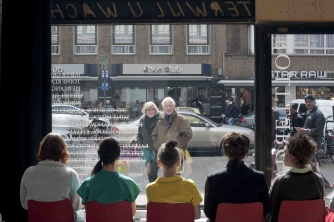 photography by www.jeroenarians.com
'We've got guests' is het eerste deel van een onderzoekscyclus van performance collectief TRICKSTER naar tekst, tijd en de positie van de toeschouwer. Van 11 t/m 15 april wordt in Roodkapje dagelijks een vier uur durende, geïmproviseerde performance opgevoerd, waar de toeschouwer ieder moment kan in en uitstappen. Iedereen die de ruimte betreed is potentieel onze gast en medespeler.
De performance ontstaat vanuit een losse partituur, waarin ruimte, tekst*, tijd, interactie, gasten, voorbijgangers, voorwerpen, en fysieke/mentale impulsen de instrumenten zijn.

From 11 till 15 April the first part of 'We've got guests', a research cycle into text, time and the position of the spectator, will take place in Roodkapje.Trickster will develop a daily 4 hours-long performance in dialog with our (unexpected) visitors, everyone is welcome!
Each performance is created from a single score, in which space, time, interaction,text*, available facilities, guests, passersby, objects, happenings and physical/mental impulses are the instruments.


*Bron van inspiratie is o.a. de tekst "Who is afraid of Virginia Woolf", van Edward Albee.
Martha: ….. We've got guests.
George: [disbelieving] We've got what?
Martha: Guests. Guests.
George: Guests!
Martha: Yes... guests.... people.... We've got guests coming over.
George: When?
Martha: Now!
WE'VE GOT GUESTS: 11 - 15 April 2012 in Roodkapje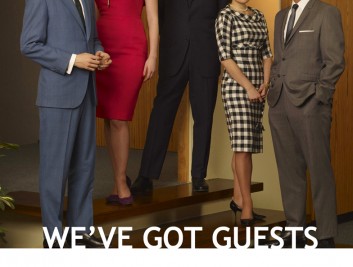 contact
subscribe